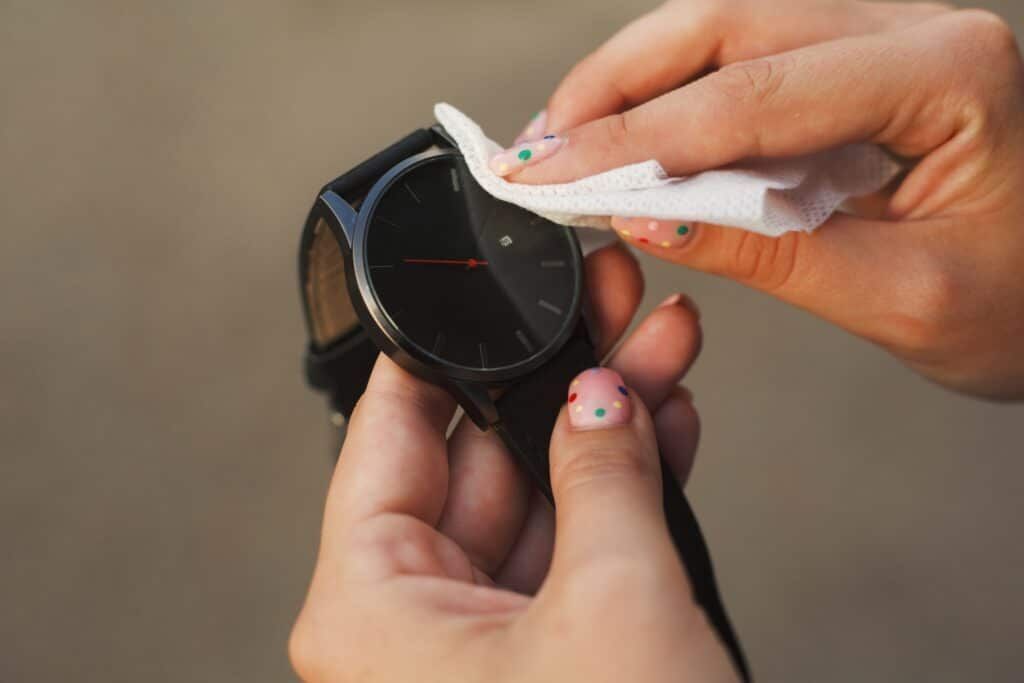 How to clean your watch ?
The watch rarely leaves the wrist. It can be worn on a daily basis and in all circumstances. For this reason, it can quickly get dirty. It is therefore useful to learn how to clean this accessory, especially since this task is not done just any old way.
Discover below the steps to follow to clean your watch as well as several tips to optimize its durability.
Can you clean your watch yourself ?
The watch is no longer only used to read the date and time. It has become a fashion accessory in its own right. Thus, men and women choose it according to their clothing style.
This is also the reason why they want to keep it beautiful and sparkling at all times.
To do this, it is necessary to It is not enough to clean your watch regularly. It is possible to do this task yourself as long as you have the right equipment and adopt the right gestures.
What you need ?
You have found a beautiful watch on the Zalando website ? To clean it easily and without damaging it, you will need to get :
A microfiber cloth or chamois;
A watchmaker's brush (with soft bristles);
A specific lotion or a colorless polish.
How to clean it ?
It is necessary to proceed in two steps to clean your watch. In fact, you must clean the bracelet before cleaning the case.
Clean the bracelet
Cleaning the watch band depends on its material. For bracelets made of Milanese mesh or steel, here's how to proceed:
Moisten your soft bristle brush and coat it with Marseille soap;
Scrub the bracelet, making sure to do it as gently as possible so as not to cause scratches;
Rinse thoroughly with clean water;
Use a soft, dry cloth to remove any moisture from the band.
The steel of the watch straps can be washed with water because it is stainless. This is not the case with leather bracelets. These should not be wet or they may be damaged.
To clean a watch with a leather strap, proceed as follows
Scrub the bracelet with your microfiber cloth or chamois to remove most of the dirt;
Once it is done, pass a cloth coated with specific lotion or colorless shoe polish to nourish the leather and give it shine.
It is recommended to let the leather rest to allow it to keep its beautiful appearance. Therefore, remember to regularly change the strap of your watch.
Clean the case
The procedure varies depending on the waterproofness of the case. If it can't stand water, here's what to do:
Gently rub your case with a microfiber cloth or chamois to remove most of the dust and other dirt;
Use the watchmaker's brush to clean the whole case in circular motions. Avoid pressing to avoid cracks;
Remove the particles that have come off during the passage of the brush with the microfiber cloth or chamois;
Moisten the same cloth slightly and use it to make circular movements on the case.
For clean a watch with a waterproof case, the procedure is as follows:
Immerse the case for a few seconds in warm soapy water;
Reproduce the steps indicated previously;
Dry the case carefully with a soft cloth.
It is not enough to cleaning your watch to keep it as long as possible. It is also essential to take several precautions. Do not wear your watch on the beach or in the pool unless it is a specially designed model.
Otherwise, it may be damaged by water and salt or chemicals, especially if it has a leather strap.
Do not put on your watch until you have finished preparing it. Indeed, cosmetics and perfume can create stains on this accessory. Finally, be sure to clean your watch lightly every day after wearing it to prevent the accumulation of dirt.